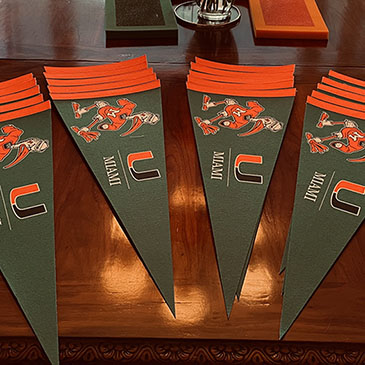 Alumni Stories
After a two-year hiatus, University of Miami alumni and parents around the country hosted receptions for incoming first-year and transfer students, with several hundred being welcomed into the Hurricane family.
Alumni Stories
With his mother as his partner, gamer-turned-entrepreneur Joseph Moseley, B.S.B.A '19, has built a flourishing business in the booming and ultracompetitive esports industry.
Alumni Stories
The 'Canes Community Scholarship Program enables alumni to open doors to opportunity and make dreams come true for aspiring 'Canes.