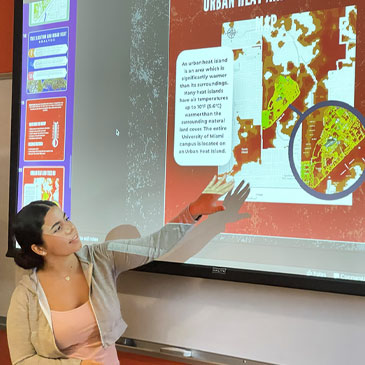 As part of the first undergraduate climate resilience course, 36 students got a chance to learn about the pressing issue from 13 different faculty experts and offer their own suggestions.
This past year's Capstone Project inspired a proposal created by Sunbeam Properties for a 7.3M-square-foot project on North Bay Village, which the North Bay Village commissioners have since approved.
School of Architecture Faculty News
Germane Barnes is redefining the future of architecture and design by building hospitable spaces for everyone.