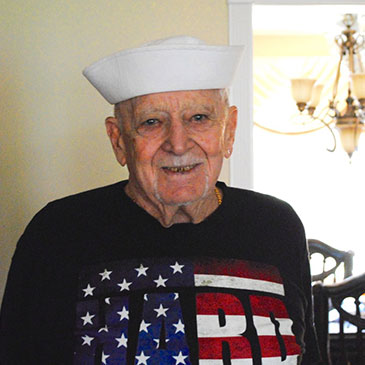 Alumni Stories
World War II veteran Simon Zayon, B.B.A. '52, reflects on his time in the U.S. Navy.
Alumni Stories
Former University of Miami Veteran Student Organization President Derek Auguste, B.A. '20, finds healing through service.
Alumni Stories
A former communications systems analyst in the U.S. Air Force, Afi Johnson-Parris, B.B.A. '94, helps others through family and veterans' disability law.
Alumni Stories
Our U alumni veterans reflect the diversity of our campus as a whole. They come from all walks of life and, though their experiences in the military differ, they all share a commitment to serving their country and to making an impact both during and after their time in the military.
Alumni Stories
The National Institutes of Health's All of Us Research Program, the largest research study currently underway in the United States, is recruiting one million people across the country to build one of the most comprehensive and diverse health databases in history.