The American Library Association has identified Angel de la Luna and the 5th Glorious Mystery as one of the best books with feminist content for teenage readers.
Written by College of Arts & Sciences Creative Writing Program Director M. Evelina Galang, Angel de la Luna weaves together the story of a 14-year-old girl's coming of age with the history of Philippines, and details her immigrant experience in America.‌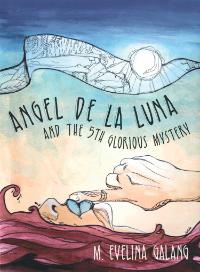 ‌The book was selected for inclusion on the 2014 Amelia Bloomer Project List, which highlights the power of women's voices. Part of the Feminist Task Force of the American Library Association's Social Responsibility Round Table, Amelia Bloomer Project committee members seek out voices that showcase the feminist experience across genre and age.
Angel de la Luna shows how feminist activism helps a young woman find her voice, her purpose, her strength, and her peace.
Galang has also written novel One Tribe and short story collection Her Wild American Self, and edited the anthology Screaming Monkeys: Critiques of Asian American Images.
She is a core faculty member for the Voices of our Nation Arts Foundation, and has been named one of the 100 most influential Filipinas in the United States by Filipina Women's Network.
For more information on the Creative Writing Program in the University of Miami College of Arts & Sciences, please visit https://www.as.miami.edu/english/creativewriting/.
For more information on the Amelia Bloomer Project, please visit http://ameliabloomer.wordpress.com/.
College of Arts and Sciences
---