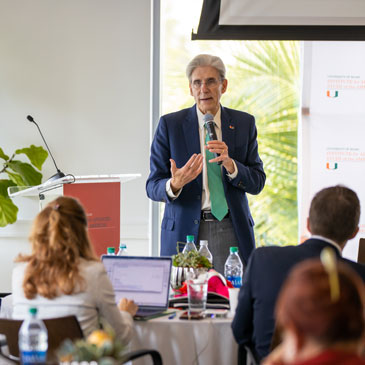 The Advanced Study of the Americas
University of Miami President Julio Frenk delivered the keynote address at a symposium on migration, global change, and policy hosted by the Institute for Advanced Study of the Americas.
This October, faculty and staff are invited to celebrate all abilities and learn more about supporting an inclusive environment for people with disabilities.
A reflection on the unparalleled career of a true public servant, a man respected across the country and the aisles in Washington, D.C.