Discovery takes many forms. It's the lifeblood of scientific and societal progress. It's the "aha" moment of connection across cultures. It's the artistry that takes both creator and audience into new realms of experience and understanding.
Here at the University of Miami College of Arts & Sciences, all of these adventures in discovery are constantly underway, inspired, fostered, and amplified by our location in one of the world's most adventurous and diverse cities.
"The University of Miami is a hemispheric institution in a global city preparing for the future, and the College is at the heart of it, paving the way for greater innovation across multiple disciplines," says Dean Leonidas Bachas. "Miami is a multifaceted metropolis that offers an array of provocative opportunities for the creation of new knowledge. Our faculty and students engage with our region as a living laboratory as they explore, reinvent, and investigate."
Here is a look at just a few of these ambitious and exciting pursuits.
Delving Into Disparities
What do disparate conditions such as breast cancer, cycling injuries, and domestic violence have in common? More than you would think—and Justin Stoler is working to shed light on those little-understood connections.
Stoler, an associate professor in the Department of Geography and Sustainable Development, devotes much of his work to sustainable development, including a class on global challenges such as water insecurity. He also studies urban health disparity issues through his Social and Health Inequities Research and Education (SHIRE) Lab.

"I pursue medical studies that incorporate Miami's history of racial segregation and redlining, resulting in significant disparities that are still seen today," Stoler says. "From one side of a thoroughfare to the other, demographics and health outcomes can completely change."
The conditions Stoler has studied include breast cancer, domestic violence, eye diseases, pedestrian and cycling injuries, gunshot wounds, COVID-related vaccine hesitancy, and more. As a relatively young Sunbelt city with a growing "minority majority" population and a constellation of different ethnic and racial identities, Miami offers a multitude of opportunities for data-gathering.
"I tend to bring a contrarian perspective to the table, looking at data in new ways and shining a spotlight on issues that are less studied and more under the radar," Stoler says. "Understanding demographic patterns and how they shape neglected health issues, as well as trust in institutions, how people digest health information, and how media sources shape health behaviors is a huge challenge. We saw the power of these factors during the pandemic.  
"My dream is to help improve health outcomes and eliminate disparities in our communities. While we're making progress, there's still so much to do."
Easing At-Risk Access to Care
Building a healthful society includes meeting the healthcare needs of some of our most vulnerable populations. That quest is central to the work of associate professor of medical sociology Kathryn Nowotny.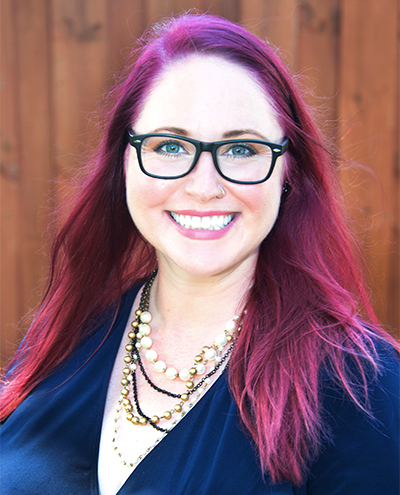 Nowotny works on a range of human rights issues in the field of health care for at-risk populations. Locally, she directs the Miami Health and Justice Lab, trying to help people at a particularly vulnerable time of life—when they are entering or exiting the incarceration system.
"My vision for Miami is to establish a transitional care clinic for people leaving prison or jail," she says. "They come out with lots of physical and mental health problems, and it's hard for them to get health care because Florida is not a Medicaid expansion state.
"Health care is often at the bottom of these people's to-do list, but it's important to address unresolved trauma and lingering health problems."
Some of Nowotny's work entails basic fact-finding, such as compiling community-asset maps of available services. Other times it's up close and personal. When her team spoke with HIV-positive people who had been recently incarcerated, their interview subjects shared harrowing stories about not receiving urgently needed medications.
"Miami is a great research lab, with a lot of excellent nonprofits, grassroots, and advocacy organizations," Nowotny says. "In my experience, they're very open to collaborating with the University of Miami. I try to view my privilege and status as a way to leverage help and empowerment. We try to engage in coalition-building, serving as a neutral site and support mechanism.
"Bringing more cohesion and collaboration is one of the best things we can do."
A Melting Pot at Full Boil
It's not every day that an essay captures the rapt attention of the literary world. But then, not all essays are as empathetic and compelling as those of Jaswinder Bolina.
A Chicago native of Indian descent, Bolina began his career as a poet who occasionally ventured into crafting essays. When one of his essays, 2011's "Writing Like a White Guy: On language, race, and poetry," attracted widespread praise, Bolina was asked to write more like it. The works eventually found a home in the highly praised 2020 essay collection Of Color—which led to a podcast in which Miami plays a starring role.
Bolina's podcast, "Between Black & White: Immigrant Perspectives on Race," is a collaboration with the Miller School of Medicine, the College of Arts & Sciences, and the community. The program combines anonymized community interviews with Bolina's conversations with experts or public figures about regional inequities and challenges. Featuring people from local immigrant communities discussing issues such as police brutality, the criminal justice system, and racism, the podcast has gained intensity and urgency in the wake of George Floyd's murder in 2020.
"I always cared a lot about social justice but never imagined I'd wind up in that space," says Bolina, an associate professor in the Department of English. "The impetus behind the podcast is to expose, confront, and contend with racism, particularly anti-black racism, among immigrants and their offspring.
"I've described Miami as a 'sneak peek' into the future of an America that's hot, crowded, and at risk for environmental catastrophe," Bolina adds. "It is wildly diverse in terms of language, race, and ethnicity, and plagued by deplorable inequities along lines of race and socioeconomic class.
"The fact of Miami as a multilingual city where English is almost a second language makes it a unique laboratory to conduct experiments and test out theories."
Exhibition Expertise
Great art exhibitions do more than merely display visual works—they tell a story. Assistant professor Erica Moiah James's students became acquainted with the art of exhibiting art in a memorable seminar course she recently taught.
An art historian and native of The Bahamas, James teaches the art of the Caribbean, the Americas, and the African diaspora. She also participates in projects that align with several area arts institutions. Those off-campus pursuits often dovetail nicely with her classroom activities.
For example, James helped curated an exhibition about the Haitian-born, Miami-raised visual artist Didier William for the Museum of Contemporary Art in North Miami. Titled "Nou Kite Tout Sa Dèyè" ("We left all that behind"), the exhibition opens in November 2022. James used her work on that project to create an exhibition-design seminar course that brought curators from different Miami institutions to talk about their practices with her class.
"I used my exhibit to walk students through all of the steps of curating an exhibition," James says. "They even learn digital design software that prepares them to work at a museum anywhere in the world."
In James's view, getting students off campus and into the community is a powerful and highly beneficial experience, especially when it's a community like Miami.
"I think students can be a little cloistered in Coral Gables," she says. "It's good for them to see something practical in real time, where Miami itself is part of the story. They can go to a real exhibit, take part in a real installation, and work on real problems in the field. 
"So we use Miami as a living laboratory while being of service to the community." 
Capturing the Cityscape
Miami is, in every way, one of the nation's most colorful cities. That's why Claudio Nolasco, an assistant professor of digital photography, never ventures out without his camera.
"Whether I'm grocery shopping or heading to the beach or a park, my camera is always with me," says Nolasco. "My work deals with place, so I need to be ready to capture whatever catches my attention—and every location in Miami has the potential to be my favorite location."
Nolasco describes his artistic vision as a stream of consciousness in which one is always receptive and attentive to whatever is going on around them. In Miami, that sense of space and place can quickly shift and morph depending on the neighborhood.
Originally from the Dominican Republic, Nolasco finds many elements of the Miami cityscape familiar.
"Miami can appear as a general place or an iconic place, especially when you think of downtown, the beaches, or well-known neighborhoods," he says. "I don't use any special lighting, models, or staging in my work, which is a type of documentary-style photography. I just capture what entices me in the moment."
Nolasco encourages his students to discover a similar sense of openness, candor, and spontaneity in their own work.
"It's important that they find what interests them, whether directly related or completely unrelated to Miami. In some of their pieces, you would never even know that the images were captured here.
"I want them to feel comfortable exploring whatever feels right for them and their work. I try to capture what I see, and I hope my students find the space to do the same."
Community Connections Outside the Classroom
Community-based learning and civic engagement are the cornerstones to a student's academic experience when enrolled in a course taught by Distinguished Professor of History Donald Spivey.   
"In all of my courses, there is a strong Miami connection that includes an opportunity for students to learn and to serve within the local community," says Spivey, who serves as Special Advisor to the President on Racial Justice. "The service-learning option for students provides volunteer time and work experience off the Coral Gables campus to support the local community." 
Along with reading assignments, essays, and exams, Spivey requires all his students to locate and volunteer for a local community service organization. Students can find their own volunteer organizations or connect with the Black Archives, the Haitian Support Network, the Miami Workers Center, Alonzo Mourning Charities, South Miami Afterschool Center, Overtown Youth Center, Habitat for Humanity, and Nature Links, just to name a few. 
A member of the University faculty since 1993, Spivey has lectured throughout the country and is a frequent commentator in the media on the Black experience and the civil rights movement. His team-taught course, "The Sixties," is one of the most popular courses at the University of Miami. In addition, students who are taking Spivey's courses on the history of the civil rights movement and African American history have the opportunity to visit and experience Overtown and Liberty City, Miami's historically Black neighborhoods, by bus. A tour in Overtown isn't complete without a stop at Jackson Soul Food, one of the oldest establishments in Miami.
An Unforgettable Experience Abroad
On a path to earn a Master of Arts in Global Health and Society, international student Melissa Triana sought an internship that would expand her skills to better understand the global health framework and acquire further advocacy and community health strategies. 
For the Colombia native, her time with Action for Mothers and Children, a nonprofit foundation with a mission to improve the health of infants, mothers, and children in the Republic of Kosovo, proved to be an unforgettable experience. 
"During my interview process, I proposed a customizable experience that would allow me to expand my research while at the same time learn how the primary care settings in a capitalist country would address these types of diseases," said Triana, who studies noncommunicable diseases, hypertension, diabetes, and obesity in pregnant women. 
 While living and learning in Kosovo, Triana attended team meetings to develop plans for primary care settings around the newest European country. She also collected data, conducted surveys, developed and wrote grants, spoke with various local organizations about reproductive and sexual rights, and planned and executed large community events for women. 
"It was such a wonderful experience working at Action for Mothers and Children," said Triana, who crafted a template of 14 questions to interview nurses, midwives, gynecologists, and primary care doctors aimed at helping them improve their patient care. "I was able to gather so much valuable information about their health care system and get a sense of what policies and strategies they implement to prevent the type of diseases I am studying." 
The Tools to Succeed
The willingness to help others began when Sydney Reavely traveled to Haiti as a volunteer for a dental clinic when she was in high school. The experience changed her life, but it also left her feeling helpless.
"We were there for only a week, and it wasn't enough time," recalls Reavely, who is a junior majoring in Global Health and French. "Providing temporary dental assistance was like putting a bandage on the larger issues of health access in Haiti. Once the dentists packed up their equipment and we left, it was a moment in my life where I knew I wanted to do more."
When Reavely started her academic career at the University of Miami, the College of Arts & Sciences had just introduced its undergraduate major in Global Health—it was perfect timing.
"Enrolling in global health classes has truly helped me grow that desire to understand and acknowledge global health disparities that are happening around the world," says Reavely. "After graduation, my goal is to continue on this track and earn a master's in public health."
Reavely says she is grateful to Imelda Moise, associate professor in the Department of Geography and Sustainable Development, for her mentorship and passion for global health issues.
"Since my freshman year, Dr. Moise has been a true mentor and inspiration for me," says Reavely. "I've taken many of her courses and worked on different projects that required her guidance, and she's been with me every step of the way. Learning from Dr. Moise and utilizing the tools she and the University have provided me while on this journey, makes me feel confident to pursue my career and future endeavors in global and public health research."
College of Arts and Sciences
---