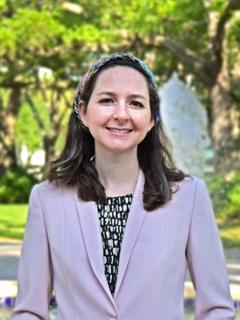 Dr. Jennifer Kahn is the PI for Project Data Inclusion, funded by the 2020-2021 U-LINK Social Equity Rapid Response Award program. Dr. Kahn leads a multidisciplinary team of investigators (Soyeon Ahn, Education and Psychological Studies, Debbiesiu Lee, Education and Psychological Studies, Ching-Hua Chuan, Cinema and Interactive Media; Patricia Jones, Medicine) to counter discriminatory bias across data science fields. The pandemic, as a public health and economic crisis that has disproportionately impacted African American and Latino communities as well as women (i.e., leaving the workforce), has highlighted the urgency for research and intervention that can counter biases in the data lifecycle as well as their impacts, and ultimately change data practices to foster health, well-being, and agency for community members and professionals.
The team is currently developing an anti-bias training program in order to raise awareness of systemic inequities, and particularly their impacts on communities of color and women, across the data lifecycle—from data collection, analysis, modeling, storytelling, to decision-making processes. This training, to be piloted in the UM community later this spring/early summer, follows a train-the trainer design. Initial participants, to be drawn from graduate students and faculty in public health, including psychological and educational fields, will become ambassadors to educate and engage in anti-bias efforts in their respective professional data contexts. The program will also bring participants into conversation with local community stakeholders.
Dr. Kahn's brings her expertise and interest on how individuals learn to develop critical data literacy, particularly with unwieldy, complex large-scale datasets, to interpret and tell evidence-based, personally meaningful data stories. Dr. Kahn will draw on her design-based research program that engages youth and families in storytelling with data visualizations to support participants' learning experiences in the project.
School of Education & Human Development
---