The University of Miami provides two wireless networks for the University community: SecureCanes (for faculty, staff, and students) and CanesGuest (for guests). Faculty, staff, and students are strongly encouraged to useSecureCanes, which has added security to protect the University's sensitive academic, administrative, and medical records information. SecureCanes also provides encryption for wireless communications, making it safer to use wireless devices, such as laptops, smartphones, and tablets. CanesGuest is an open (does not require a password), unsecured, and unencrypted network.
Please see the chart below for a side-by-side comparison of the two networks: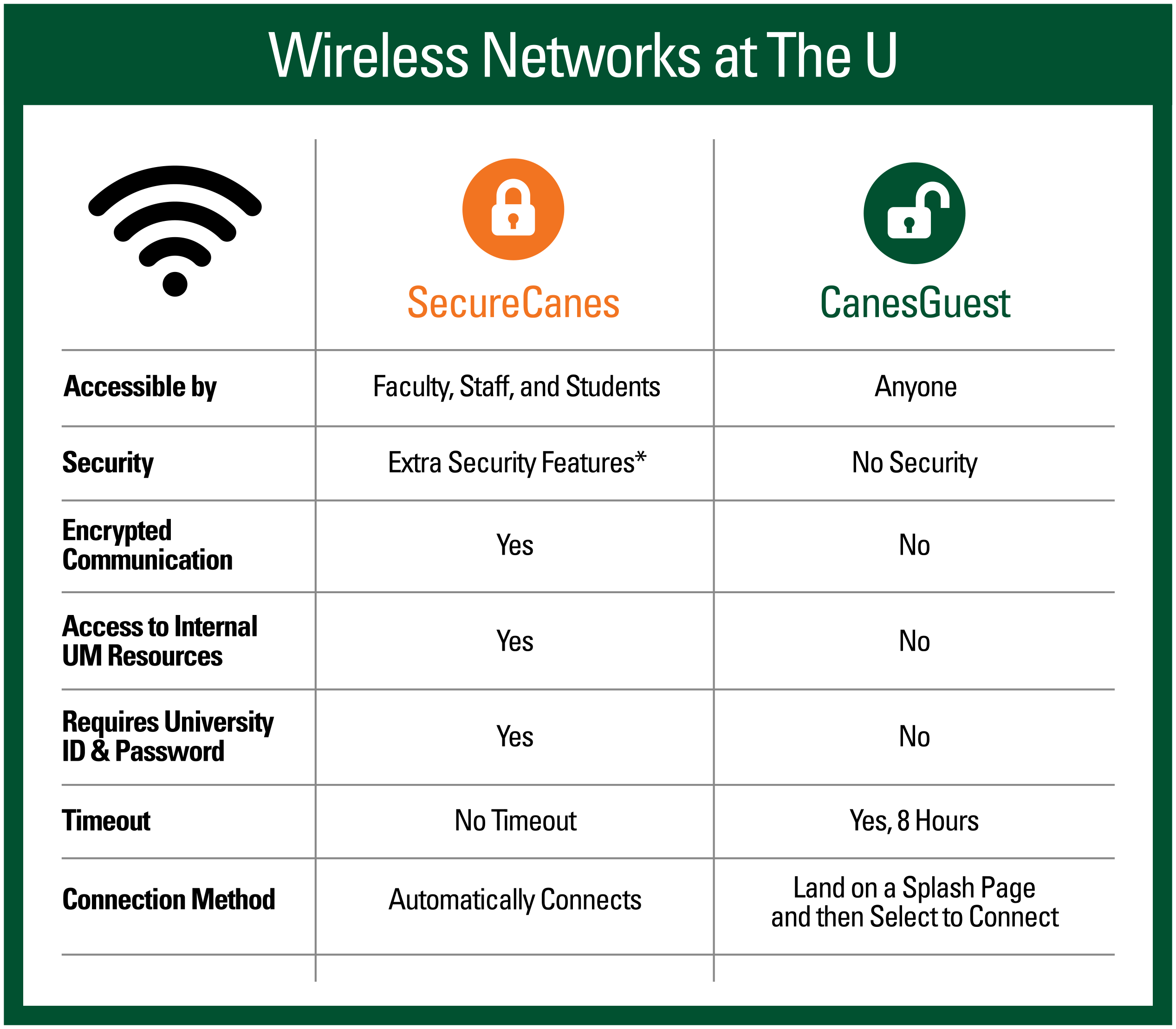 *Please note that the SecureCanes network provides extra security features, including blocking anonymizer tools and anonymous traffic, Botnet protection, malicious spam and phishing protection, an Intrusion Prevention System (IPS), virus filtering, and more.
If you have any questions or concerns about UM's wireless networks, please contact the UMIT Service Desk at: (305) 284-6565 or help@miami.edu.
---