You inherit your uncle's extended library, which includes books, letters and other documents. How do you determine what is important and what is not? Who can help you make sure that old family bible remains in good condition for future generations?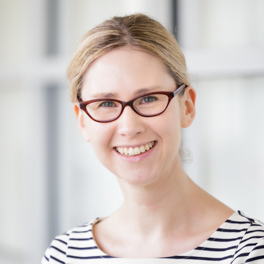 Martha Horan, head of preservation strategies for UM Libraries, will help you answer those questions and more during a lecture at the Otto G. Richter Library at 2 p.m. Friday, April 26.
The event is part of the library's celebration of Preservation Week 2019, which is a national event sponsored by the American Library Association. The goal is to share information and resources about preservation.
Friday's lecture is free and open to the public.
As a preview to the lecture, Horan answers a few questions about preserving old treasures. 
What is preservation? 
Preservation is what allows us to hold on to memories in physical form and share them with future generations. In libraries, we have processes in place for conservation and preservation work. Preservation Week is a chance for libraries to share some of this expertise with the community. We all want to keep our personal treasures and our collective cultural heritage safe. 
How do you determine what should be preserved or discarded? 
In libraries, preservation experts work with curators to prioritize material for conservation treatment, and for preservation. Factors like intellectual value, and research value play roles in determining priorities. Level of damage is an important factor when making decisions. This can also be applied to personal collections. The distinctive characteristics of a book, such as an author's signature or unique features such as drawings, a rare binding, letters or inserts, can enrich the information that the book carries about its history.
What are some of the most common mistakes people make with inherited books, documents and other paraphernalia? 
Common mistakes leading to the damage of books can come from the use of post-its, paperclips and highlighting or marking in pen, or using tape to "repair" a book. 
Adhesives from post-its and pressure sensitive tapes leave a sticky residue that is difficult to remove. Paperclips not only can leave an imprint on the page, paperclips can rust over time, leaving a brown stain on the page around the paperclip. 
Eating or drinking near materials can leave stains or attract insects and pests. There are other mistakes like putting your family photos in a damp basement that risks the potential for mold or storing your mother's wedding dress in a hot attic near a window. High temperatures can accelerate decay and direct sunlight can cause fading and discoloration. There's also the potential for insects and pests in attics and basements that can cause irrevocable damage.
Is there any new technology to help people preserve pictures and other materials? 
Specialized vendors provide archival supplies that will help protect your valued artifacts. Acid-free enclosures and boxes protect and support valuable books. Large acid-free boxes can safely house garments, with acid-free tissue as a buffer to lessen any strain from folds in the fabric. Polyester sleeves, often referred to as mylar, can help protect photographs.
The American Institute for Conservation provides a tool for finding conservators in private practice in your area: https://www.culturalheritage.org/membership/find-a-conservator
Digitization is a tool used for both preservation and continued access, allowing for greater access through the digital copy while the original can be handled less. 
Can librarians help in preservation and in tracing your family history?  
Many libraries have genealogy collections and resources that help with this research. Preservation week is a national event supported by the American Library Association (ALA) and aims to share the preservation knowledge in libraries with the greater community, acting as a resource for preservation questions. 
The ALA honorary chair of Preservation Week 2019 is Kenyatta D. Berry, author of "The Family Tree-Toolkit" and host of the PBS "Genealogy Roadshow." Berry will host a free webinar at 2 p.m. Tuesday, April 23 titled "Preserving your Family History." ALA is sponsoring another free webinar for Preservation Week, "Caring for Family Keepsakes" with genealogist Denise May Levenick, author of "How to Archive Family Keepsakes."
---