Day-to-day street fashion might not be featured on the runway, like at last week's New York Fashion Week, or boast extravagant ball gowns, like the Met Gala. But daily wear takes on a life of its own as a unique avenue for expression and creativity. Through their clothes, shoes, accessories, and hairstyles, University of Miami students showcase their creativity and embrace their uniqueness by displaying their own sense of fashion on campus.
---
Grace Altidor, a junior from Cape Coral, Florida, studying health science 
"Today, my outfit is just a white U polo that I actually thrifted from UThrift! My goal is usually to look cute. Unless it's for my 8 a.m. class. Then it's never cute. I think my fashion is usually a mix of street wear with a little bit of a preppy style. Being in the Miami environment, it's usually dresses or shorts."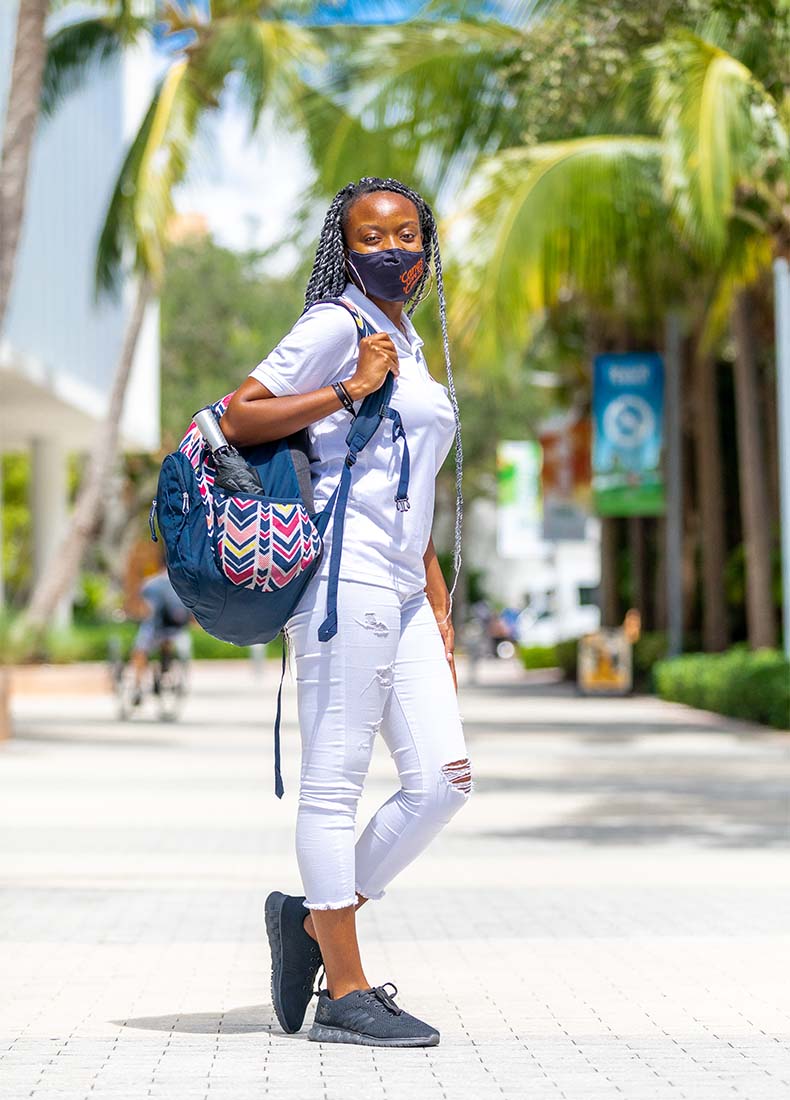 ---
Cassadee Wellings, a sophomore studying media management from Key West, Florida
"For school, I probably try to dress it down with a fun shirt and one color. I have shoes in every single color; so, I'll do the shirt and the shoes matching and wear them with jeans. I'd say my style is modern-urban. And when it comes to jewelry, I always have to have something gold on."
---
Jack Newman, junior from Bradenton, Florida, studying ecosystem science and policy
"I'm inspired by myself and whatever I think looks cool. My hair has been green for about a month now and before this it was blonde. I love my mullet. Not many people are rocking one these days. Everything I have is thrifted. My pants, my bag, everything is from Goodwill."
---
Nonii Randall, a junior from Harlem, New York, double majoring in finance and legal studies
"These little jean shorts are American Apparel and I got them from a thrift store for about $10. This shirt was my mom's, and I'm just wearing some little ratty old sneakers. And this bucket hat is my uncle's fishing hat."
Randall complimented her sporty outfit with an oversized bag—but not just any bag. She was able to get her hands on one of the most popular fashion pieces of the year—a large cream-colored Telfar shopping bag. After being worn by Beyoncé, the bag has been selling out in minutes.
"This is my second one. I was on the website 10 minutes before the drop, and I had to have all my personal information and card information filled out ahead of time so that all I needed was my fingerprint to secure the purchase. Thankfully, I live right next to the distribution center in New York, so it came the next day."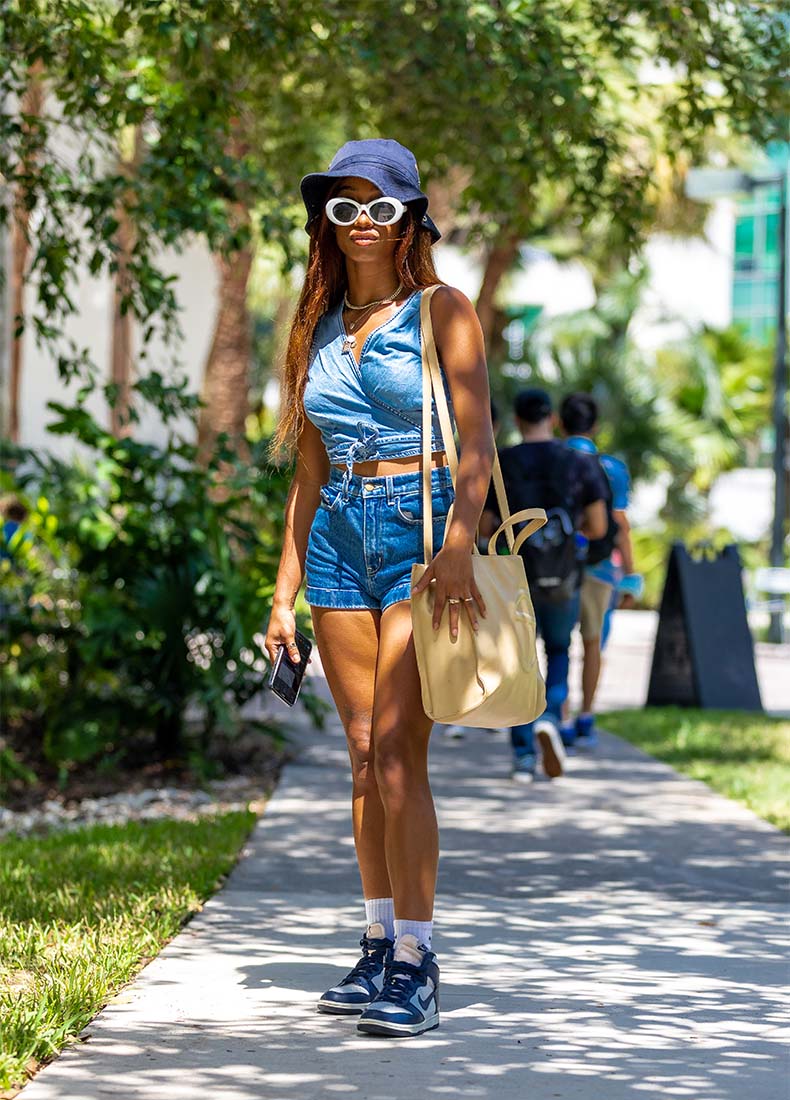 ---
Allison Guaty, a third-year law student from Miami, Florida
"I like to look for more professional, but also wear casual and comfortable outfits. I want to look put-together for my class, but I wouldn't want to wear something that I'm not comfortable studying in for hours."
---
Laura Benoit, a sophomore studying creative advertising from New Jersey
"I'm really into the combination of urban-chic. I love to accessorize with rings. I always wear earrings and necklaces. I like to combine casual clothes with accents of dressed up styles to make myself look a little more formal but still relaxed. I also like to make my hair a big statement. And I think patterns or bright colors feel like my style."
---