A small but growing number of children in the United States have yet to be vaccinated against any disease. The decision, made by their parents, has led the World Health Organization to identify "vaccine hesitancy" as one of this year's 10 notable threats of global health. Most recently, a measles outbreak in the Pacific Northwest prompted health officials to declare a public health emergency in the state of Washington. Measles is an extremely contagious illness that has an infection rate of 90 percent for anyone exposed and not immunized.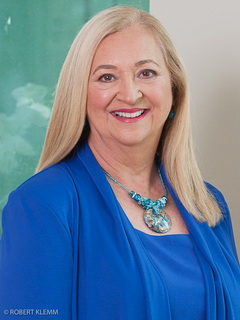 News@TheU spoke with Cindy Munro, dean and professor at the University of Miami School of Nursing and Health Studies, to learn more about how these outbreaks spread, and the importance of vaccinations.
Why are people so skeptical about vaccinating their children?
Because we have been able to keep people from getting certain diseases with vaccines, few people have seen how serious these vaccine-preventable diseases can be. People who lived in the 1950s saw polio epidemics in their communities, which caused paralysis and death, were enthusiastic about polio vaccines. The measles vaccine, for example, has been so effective that we only rarely have children die or face serious long term complications from measles, in which those events used to be common. Some parents underestimate the value of the vaccines in preventing illness, and overestimate the risks of vaccination because of inaccurate information on social media.
What infections have resurfaced in recent years due to the lack of vaccination in children?
Measles has been well controlled through vaccination, but individual cases still occur, especially in communities with lower vaccination rates. This year (2019), there have been individual cases in 10 states. Influenza is another illness that can be reduced in children and adults by vaccination, and unfortunately, a re-vaccination is needed every year. 
Where have we seen the most outbreaks recently, and why do you think those areas are the most impacted?
So far this year, measles outbreaks (three or more cases) have occurred in five communities in three states: New York, Washington, and Texas. Outbreaks can occur when vaccination rates are low enough to let the disease spread from person to person. Triggers for outbreaks can be travelers from countries that are experiencing outbreaks. Right now both Israel and the Ukraine are dealing with outbreaks. Outbreaks can also spread in communities where people opt out of vaccination.
Who are the most vulnerable to contracting these rare infections?
People who are not vaccinated are most vulnerable! Some people cannot be vaccinated because of medical problems, like problems with the immune system. Newborns who haven't yet received vaccinations are vulnerable. The elderly, who may not respond fully to vaccines and can have more serious disease when they become ill, are also vulnerable.  These people depend on the healthy members of the community being vaccinated so that diseases don't spread to the vulnerable people in the community.  
How are states now trying to contain these outbreaks, and what policy changes are they making?
States are working to increase vaccination rates among those who can be vaccinated. The Centers for Disease Control and Prevention, and state health departments, work to educate parents about the value of vaccination in prevention of these serious diseases. Most states have regulations about vaccinations as a requirement for school attendance. Although children really need to be vaccinated as infants and preschoolers, checking vaccination status among schoolchildren does help to reduce outbreaks.
---